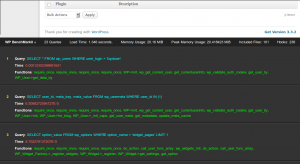 WP BenchmrkII is a tool that I made for profiling, benchmarking and development.
It has many key features that can significantly help with these tasks.
This tool is in development itself, but I use it almost daily for my work.
Its an invaluable tool and helps me greatly in my day to day WordPress work.